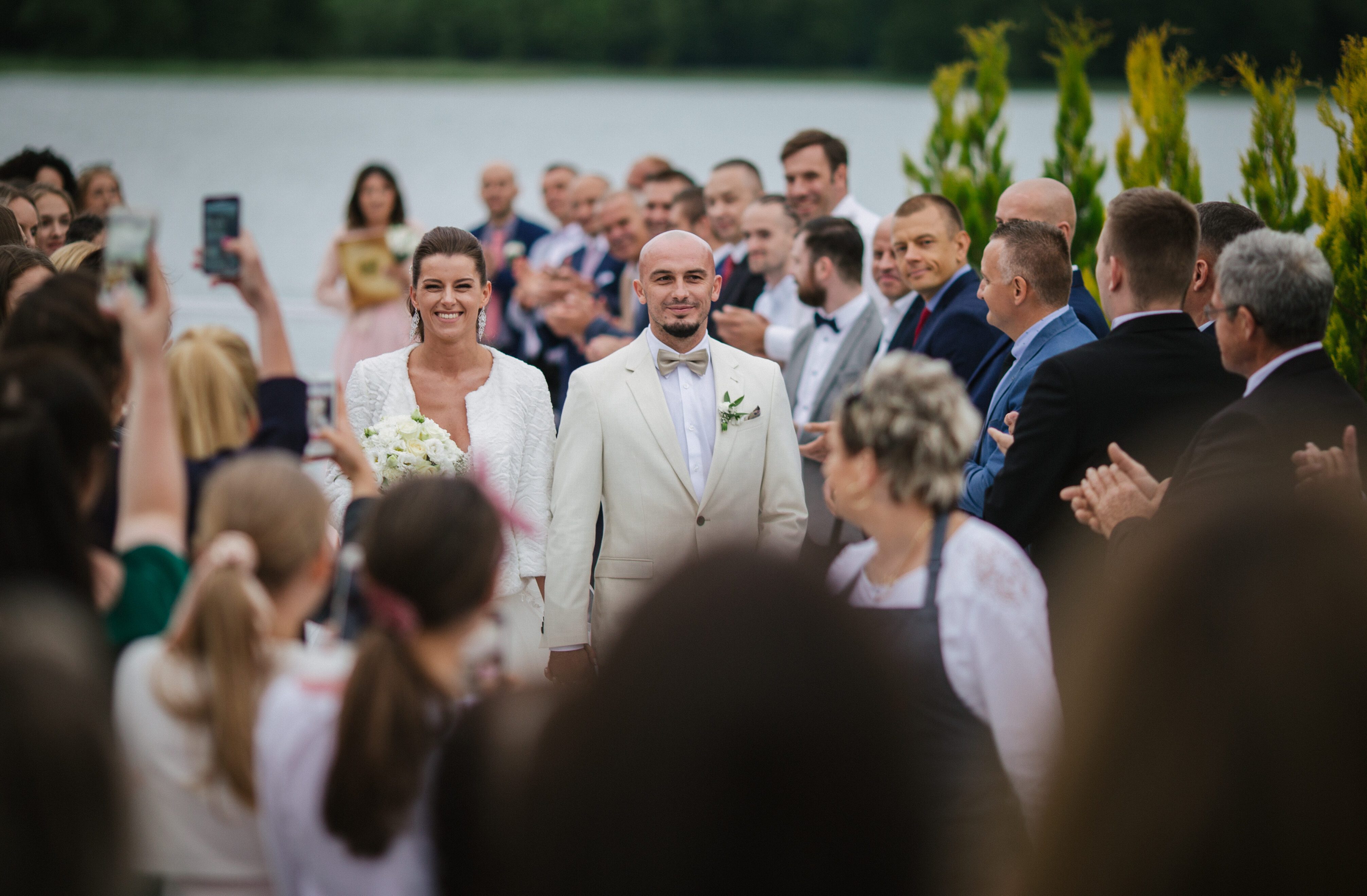 How did you imagine the wedding day of a professional dancer and basketball player and coach?
Yes! Full of excitement. There were also items that were necessary that day.
There was a touching first dance and a dance show performed by ... basketball players and the Bride ?
Immediately after the Holy Mass in the charming church in Studzieniczna, guests along with the newlyweds boarded the ship on which wishes were made and toasts were made to the music of 2 Pac and Notorious.
The wedding hall is fire alone.