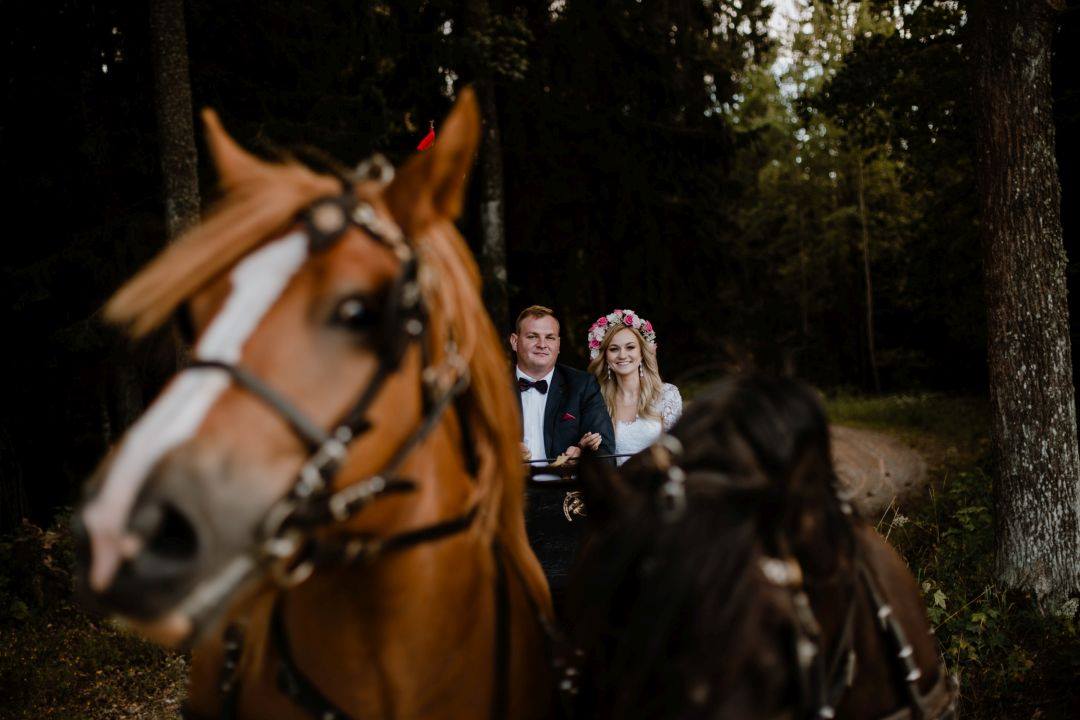 The wedding of Sylwia and Sebastian was awaited by them for a long time. Therefore, it is not suprising the great emotions accompanying the bride and groom during the oath
The attendance at the wedding was great to the delight of the bride and groom. Family and friends did not disappoint and flocked to the party. The fun was great. The dance floor did not empty even for a moment.
The outdoor session after the wedding was exceptional. Unique because Sylwia and Sebastian are horse lovers. It is these noble animals that must have appeared in their film.