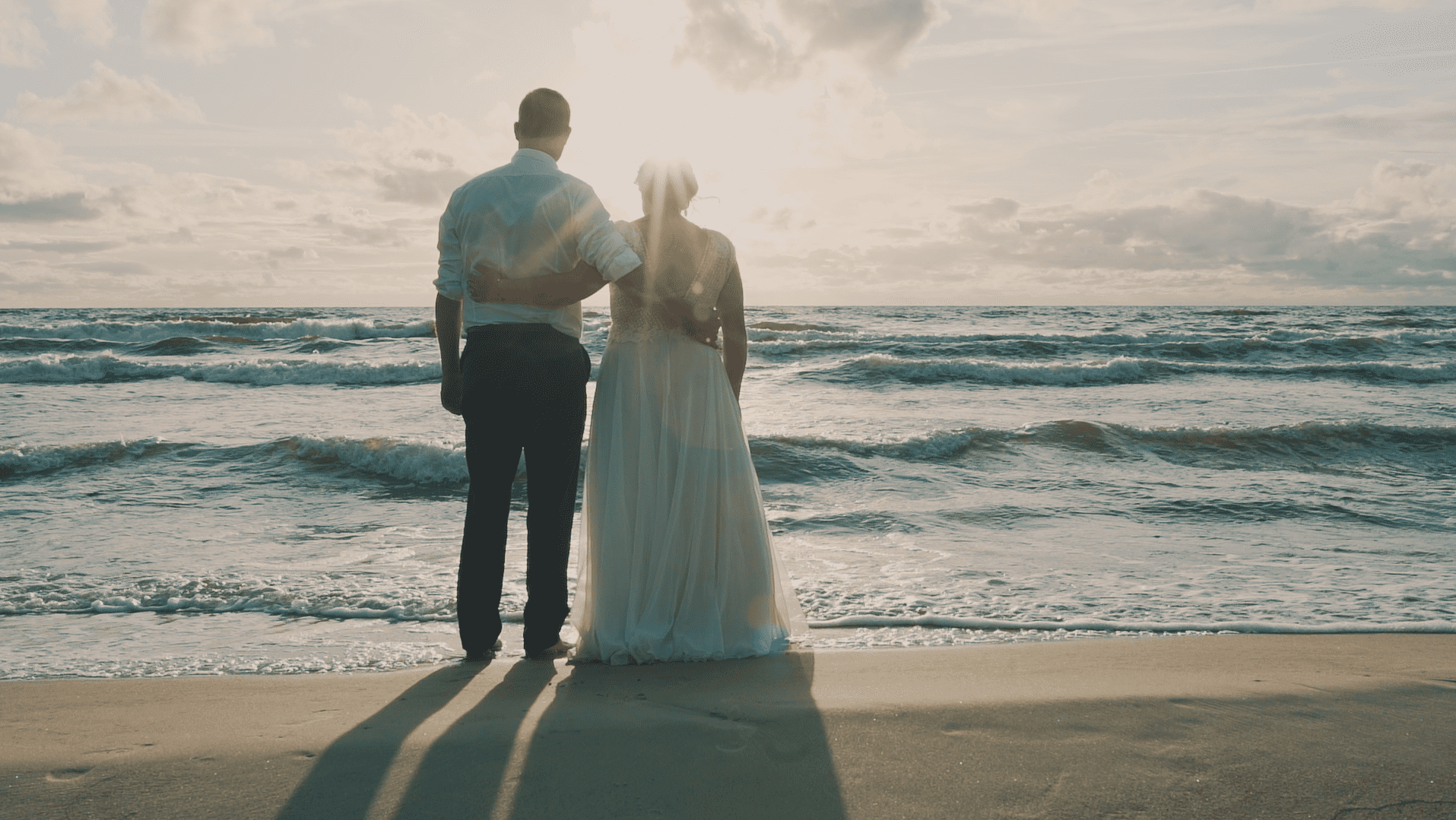 When we recall the day of Lidka and Kazik's wedding, smiles appears on our faces.

Everything was beautiful – beautiful Lidka, beautiful weather and beautiful bridesmaids. More? A beautiful mass, beautiful setting for the ceremony and beautiful church decor. Even more?

A beautiful wedding hall, a beautiful place by the lake and beautiful fun till the next morning! It was beautiful!
Not to mention the outdoor wedding which was admirable.
The newly-weds chose the sea.
Kazik loves the sea. It could not be different. He also loves Lidka and Lidka loves Kazik and as a result of it videos like this wedding video are created and you can watch it now.

Lidka and Kazik's wedding movie. Enjoy!