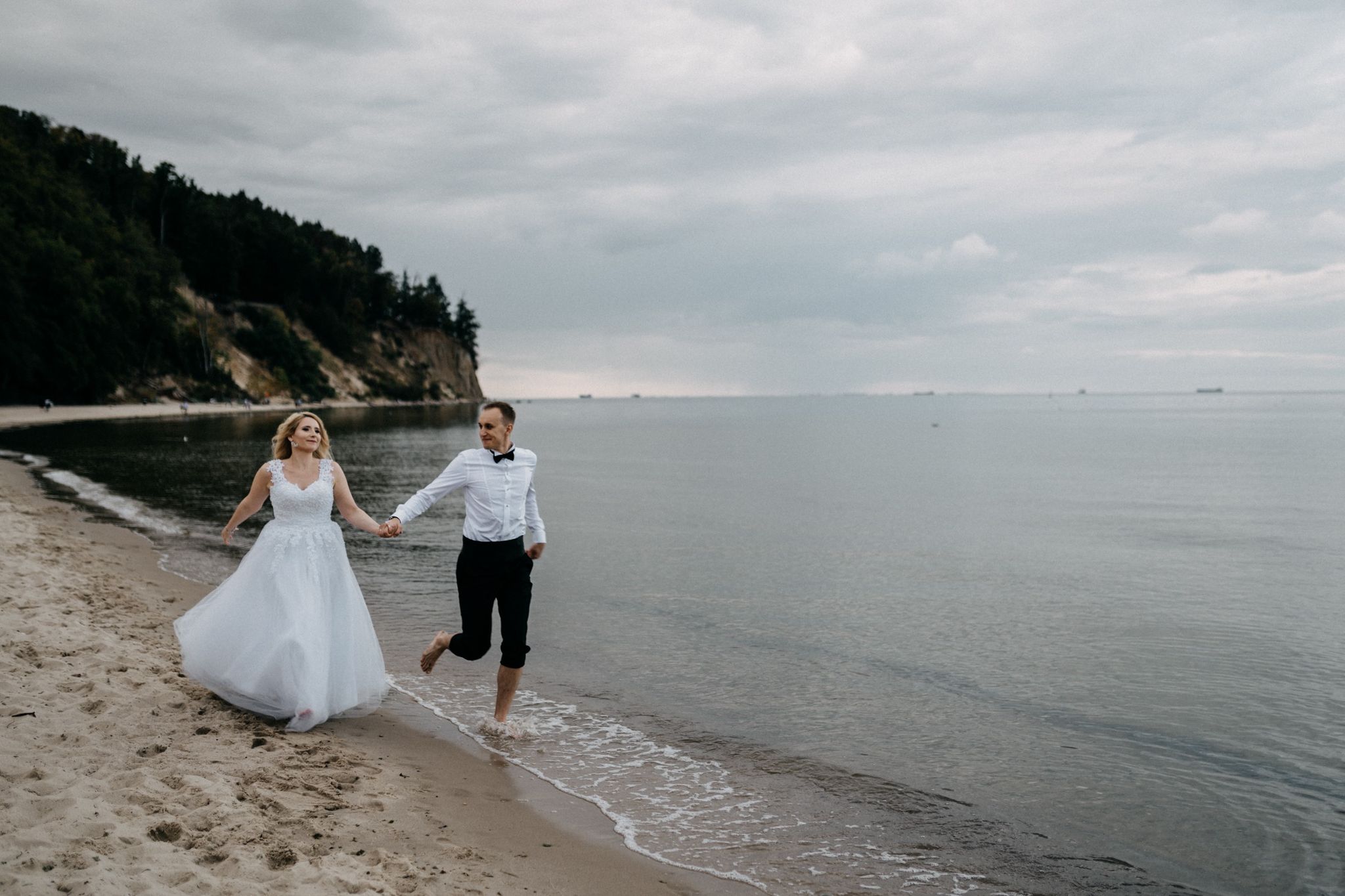 August, Gdańsk, the sea and them. A tall, handsome Groom in an elegant suit and a stunning blue-eyed blonde in a snow-white wedding dress staring at each other in such a concentration of sounds, there was nothing else.

Focused only on themselves, living only on themselves and for themselves. Their hands intertwine like the roots of a tree. Marcin confident embrace did not allow Hania to free him for a moment.
The possibility of being with the Bride and Groom who exchanges glances as hot as they do is a great happiness.