3FILM we tell stories
destination wedding video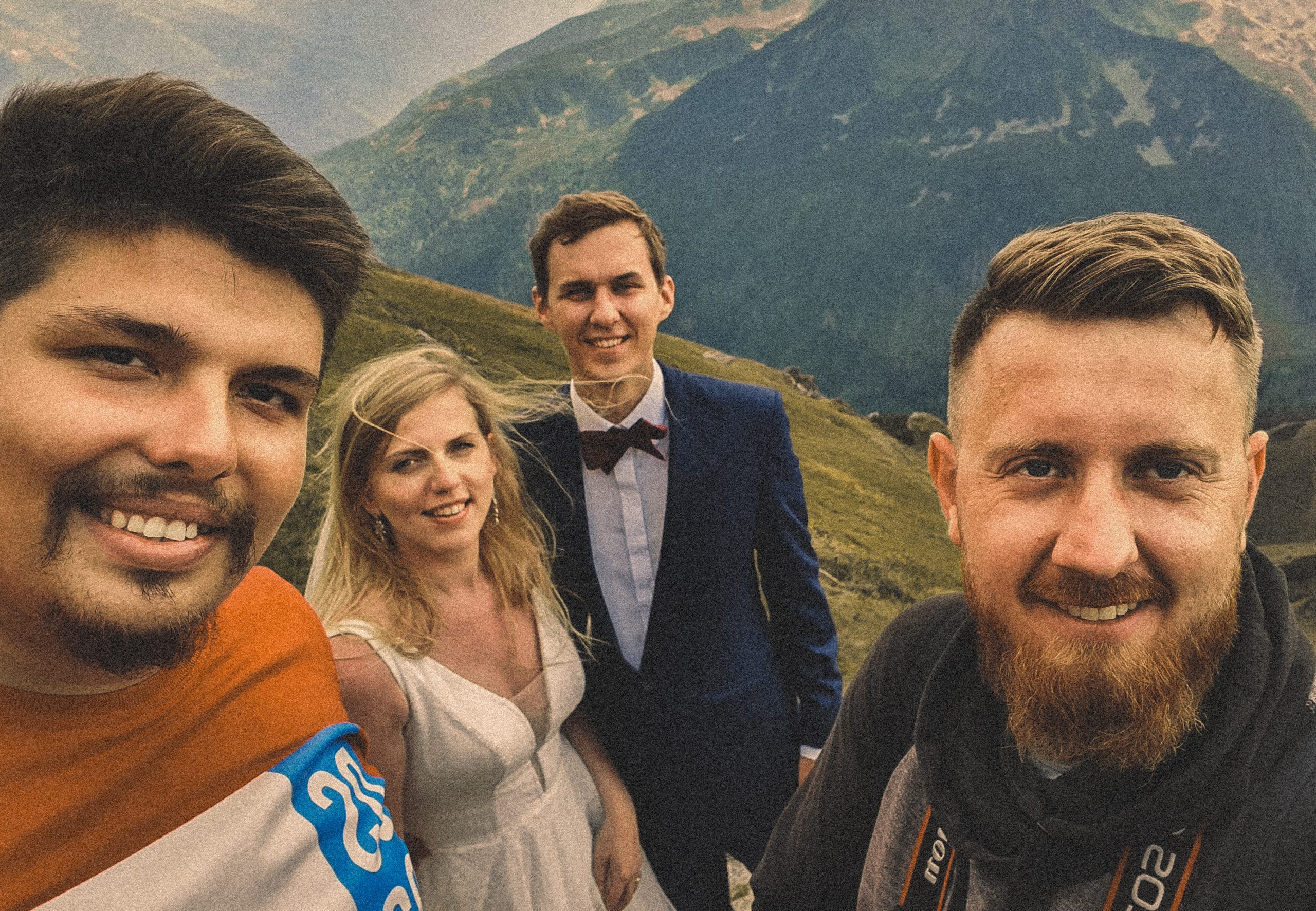 CREATORS WHOSE MADE YOUR SPECIAL STORY
WE TELL STORIES
We make movies. We take pictures. And we love what we do.
We are glad that we have been able to see the love, joy, and emotions that accompanied each wedding. We feel very privileged to be allowed that window into family life. For several years young couples have put trust in us, and we have established a solid reputation. We will capture your day in a most organic way and catch the natural moments of your wedding without disturbing you or your guests.
Cinematographer & Photographer
Ten years of experience in film industry, several sets of completed wedding orders and a head full of ideas. Kris is known for his openness, creativity, emotional stability, and straightfowardness – if Kris likes you, he will tell you without hesitation. When in 2014 he breathed life into 3FILM, he set the goal of working on projects which delight, evoke viewers' emotions, and remain in their memory for a long time. In private life, Kris is Alexandra's husband and Maja's dad. A graduate of a music school and accordion player. A fan of motorcycles, beekeeper and kickboxer with the medal of the Lithuanian championship.
Cinematographer & Music Designer
A music enthusiast and audiophile. His film sensitivity stems from his well-developed ear for harmonies. Music and film are everything to him. Close to nature, he feels in his element. A fan of mountains, forests, and lakes. Positive about people and the world. Always smiling and full of positive energy. Every year he takes part in one of the biggest rock festivals in Poland, "Pol'And'Rock Festival". Thanks to this, he has met many interesting people who gave him a lot of inspiration. He is an educated sound engineer and a student at a film school. You could say that he was born with a camera in his hand.